By Paige Donner
This year's
Teen Choice Awards
were hosted by
Miley Cyrus
, the queen of teen. Teens cast approximately 32 million votes in support of their favorite nominees.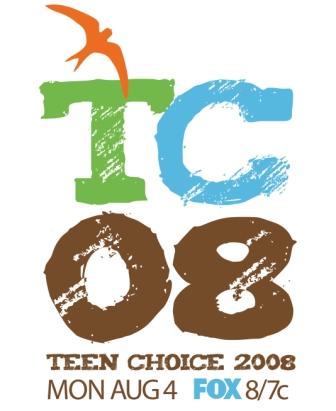 Out on the blue carpet -- a royal blue because it was made from recycled plastic bottles and will be re-used at future events -- Greening Hollywood asked best buds,
Demi Lovato
(
Camp Rock
) and
Selena Gomez
(Princess Protection Program)
what their eco-anthem might be about?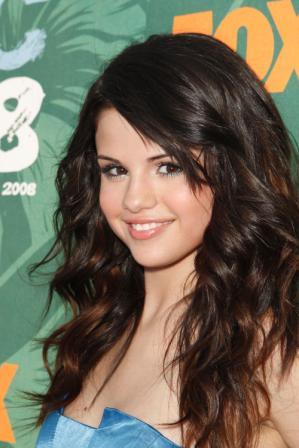 Selena Gomez -- Princess Protection Program
"If I sang an eco-anthem right now, it would be about global warming," said Gomez. "Turn off the lights, turn off the lights," is what Demi Lovato said might be some of her lyrics. "I'd also sing about another issue that is close to teens' hearts, which is rumors," said the young star who's on tour right now and starts a TV series in September. "And I have a new movie coming out called
The Princess Protection Program
that also stars Selena Gomez, my best friend."
Teen nominees for this year's Awards relished the idea of a recyclable "blue" carpet. Fox Broadcasting Company, said they'd specifically requested to rent this recyclable blue carpet rather than purchasing it outright and throwing it away after the event. When asked if traditionally at awards shows and big industry events the "red" carpet would just get tossed afterwards, Fox officials replied, "Yes!"
Fox says they're hoping that people will follow suit and rent the blue carpets for their events. "That's what we want everyone to do. We should all up the ante!"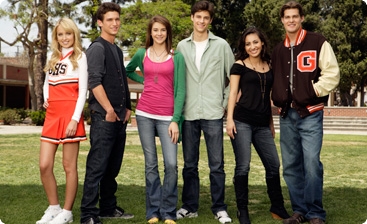 Cast of The Secret Life of The American Teen
The Secret Life of The American Teen
was nominated, and won, for
Choice Summer TV Show
. "The show aired only 5 times. It's ridiculous! I'm so excited!" said
Francia Raisa
who plays Adrian on the hit ABC Family show.
Greening Hollywood chatted with show cast members
Greg Finley
(Jack) and
Kenny Baumann
(Ben) pre-show.
Greening Hollywood:
How is it working on the show?
"It's awesome. I can pay rent. Eat good food. And do what I love to do. And be with awesome people," said Finley who moved out to LA in 2005 from Maine to pursue an acting career.
"It doesn't feel like work. We're getting paid to do what we love. It's like a playground, y'know?" said Baumann whose family operates a wildlife rescue in Texas.
Greening Hollywood:
What are some of the big issues these days?
"
The big issue seems to be the environment. That's what I think every young teen should be all about is helping to make the environment better for future generations," said Finley.
"Any future candidate really needs to focus on environmental issues," said Baumann.
"Taking care of the environment is a really good idea for theworld. For peace," said cast member Luke.
"It's one of the only world issues, I think, that everyone can agree on. So why the heck not?" commented Finley.
Greening Hollywood:
And what about the set of
The Secret Life of The American Teen
? Is it a green set?
"The creator of the show definitely stressed to the network that she wants a very green set and that all materials used for production are recycled and sustainable.," volunteered Finley.
"We recycle on our set. All the wood used in production on the set is recycled wood," added Baumann.
Greening Hollywood:
And you guys are behind her on that?
"Oh yeah! Absolutely! You got to!" said all the cast members.
Greening Hollywood:
Do you feel the environment is an issue that can bring us all together?
"I hope so. It's gotta be somethin' so why not the environment?" said Baumann.
Winner of
Best Comedy Show
,
Hannah Montana,
cast member
Anna Maria Perez de Tagle
said that, "People should start using public transportation more because our situation kind of calls for it."
This is something else that Joshua Mark of Fox thought about. He partnered with
Global Inheritance
, a nonprofit run by
Eric Ritz
, to provide a complimentary gift from show sponsors Neutrogena, JC Penney and Dr. Pepper, to whomever took public transportation to attend the show.
"Gifts will be given to any one of the 6000 audience members who took the bus or the subway to the show. And Universal is actually a very easy place to get to on a bus or by subway," said Mark.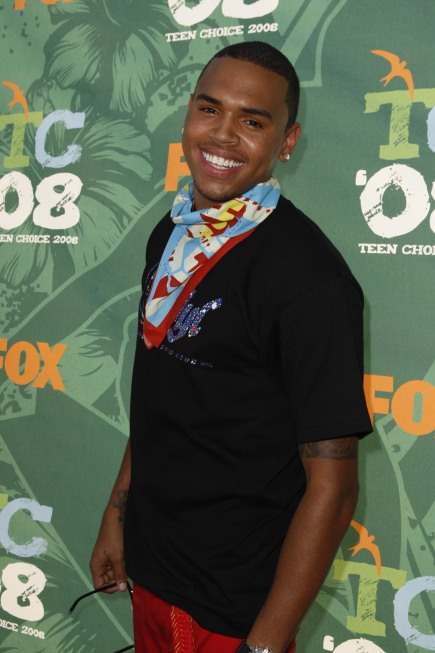 Chris Brown, Teen Choice -- Best Male Artist
Global Inheritance also partnered with Fox on their composting stations throughout the Awards venue which was held at Gibson Ampitheatre. "We brought in compostable cups, lids, straws to the house... so pretty much everything in the house will be compostable when we're all done. A team from Global Inheritance is manning all the trash bins and they'll help people understand the difference between compost recycling and trash," explained Ritz.
And the big first for this awards show was the use of
B99 bio-diesel fuel
to power the generators for the blue carpet and press areas and the staging for the house. Solar was also used and fed into the grid in partnership with
SoCal Edison
.
"Most shows go B20 at the most. That's 20% bio-diesel and 80% regular diesel. B99 generates dramatically less carbon output. It's a much cleaner burning fuel," explained Mark who stressed that by greening the event, a lot of energy was saved.
"This is a first. It's the first time we've used B99. This is the first major awards show to use B99. This is the start of it," said Ritz.
Chris Brown
who won a
Choice Award for Best Male Artist
, R&B Artist, and R&B Track said he came out not just to receive his awards but also to see what the younger kids were up to and who was doing what.
Brown agreed with Greening Hollywood, that if our teens have anything to say about it, the color of our future is Green.
Follow Paige Donner on Twitter: www.twitter.com/greeninghollywd